Agria at the AWF Discussion
Agria was delighted to sponsor and take part in the sixth Animal Welfare Foundation Discussion Forum
The Animal Welfare Foundation (AWF) Discussion Forum, held in the heart of London's Westminster, brings together expert speakers, veterinary and animal welfare professionals, students and parliamentarians to confront current welfare issues and inspire change. It raises the profile of many serious animal welfare issues, and has helped influence policy decisions, leading to changes in the regulations and laws governing the welfare of animals. The day was introduced by Chris Laurence, the Chair of Trustees for AWF, who highlighted the theme: "What unites us is our passion to improve animal welfare".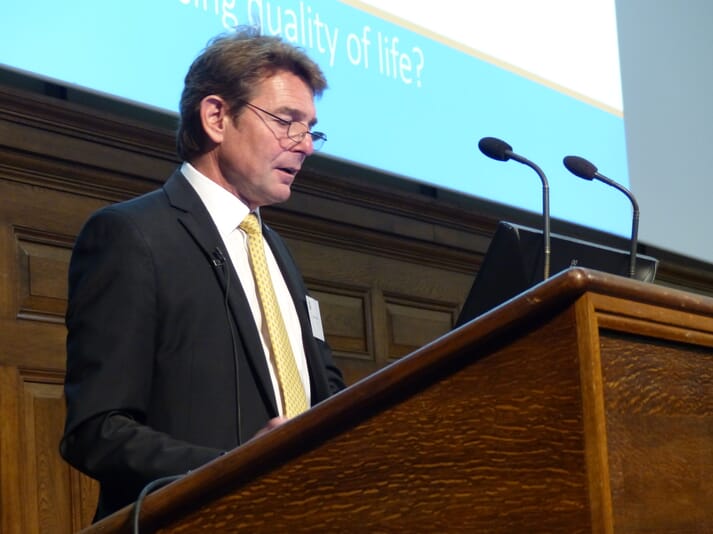 VETed Talk

Thomas Blaha presented "Taking veterinary ethics from an oath to the next level" and introduced the audience to The German Veterinary Association for Animal Welfare (TVT). With over 1,300 members, TVT is recognised as a society of "veterinary experts for animal welfare". Thomas also talked about developing an Ethics Codex to unify the profession in Germany under a self-prescribed highest standard for ethically correct decisions in all fields of veterinary medicine.

The Big Debate

Chaired by Angela Smith MP, The Big Debate asked, "Is insurance compromising quality of life?" It addressed the issues of quality of life alongside clients' increasing expectations for their pets to receive human-like healthcare.

Agria's Managing Director, Simon Wheeler, was invited as a key speaker and participant on the Q&A panel. Alongside Simon, Sarah Wolfensohn, Professor of Animal Welfare at Surrey University, and Stuart Carmichael, Director at Joint Adventures and Professor of Veterinary Sciences at Surrey University, also presented to the room.

Kicking off the debate, Sarah Wolfensohn discussed the Animal Welfare Assessment Grid (AWAG) – an application designed to capture and assess animal welfare data under the categories: physical, psychological, environmental and procedural. This approach targets specific elements to improve or prevent deterioration of an animal's quality of life over a lifetime, not just at one moment in time.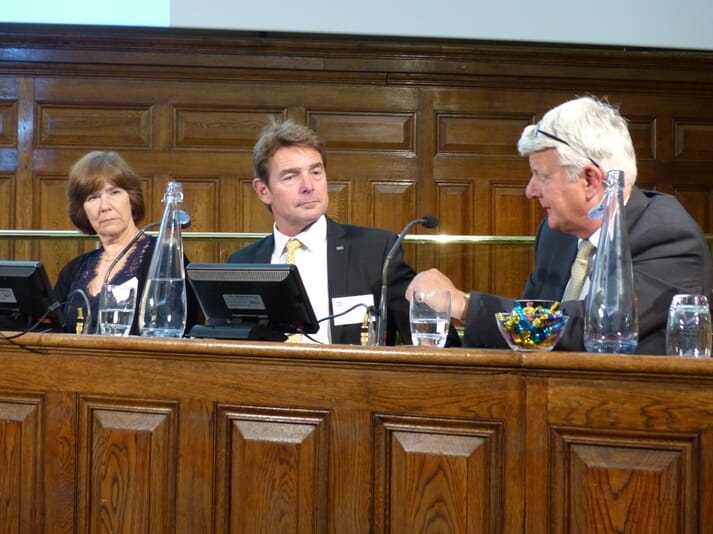 Simon followed, bringing to the debate the issue of appropriate levels of veterinary intervention: "We (Agria) passionately believe in lifetime pet insurance. It enables vets to pull out all the stops, where appropriate." The issue of appropriateness remained a key theme throughout Simon's presentation – discussing when intervention is suitable, and when over- intervention begins to negatively affect an animal's welfare. He also discussed the vital importance of the veterinary and insurance sectors working together.

The final speaker, Stuart Carmichael, discussed how an animal's quality of life must be at the centre of decisions, and how quality of life can be assessed and maintained alongside managing clients' expectations. He also highlighted how attitudes to pet ownership have changed, leading insured clients to be more demanding and unable to let go – and the difficult position this can put vets in.

The panel were joined by Agria's Vet Lead, BVA past president Robin Hargreaves, for a thought-provoking Q&A session with the audience.

The remainder of the day was packed with insightful sessions including: "How can we influence client behaviour for best welfare?", "The future of animal welfare" – a session of AWF research updates – and "Practice practicals – how practice management strategies can benefit animal welfare".

Agria would like to sincerely thank AWF and fellow sponsors, Simplyhealth Professionals, for a fascinating, enlightening day and the opportunity to participate in topics so crucial to our work and our fundamental beliefs as a business.
To find out more and to watch all of the Forum's talks on YouTube, see: animalwelfarefoundation.org.uk/2018-discussion-forum

For more information about Agria's policies, visit: agriapet.co.uk/pet-owners/products. As a veterinary professional, you are entitled to a fantastic six months half price lifetime pet insurance! To find out more, and for details on how you can work with Agria, visit: agriapet.co.uk/vets