Combating the UK's illegal puppy trade
How big is the problem and what should you do if you're suspicious?
Reports of illegal animal imports in London have risen hugely over the past few years. Animal Health Inspector Sharon Edwards describes the potential consequences of this illegal trade and explains how OVs can help to prevent further growth.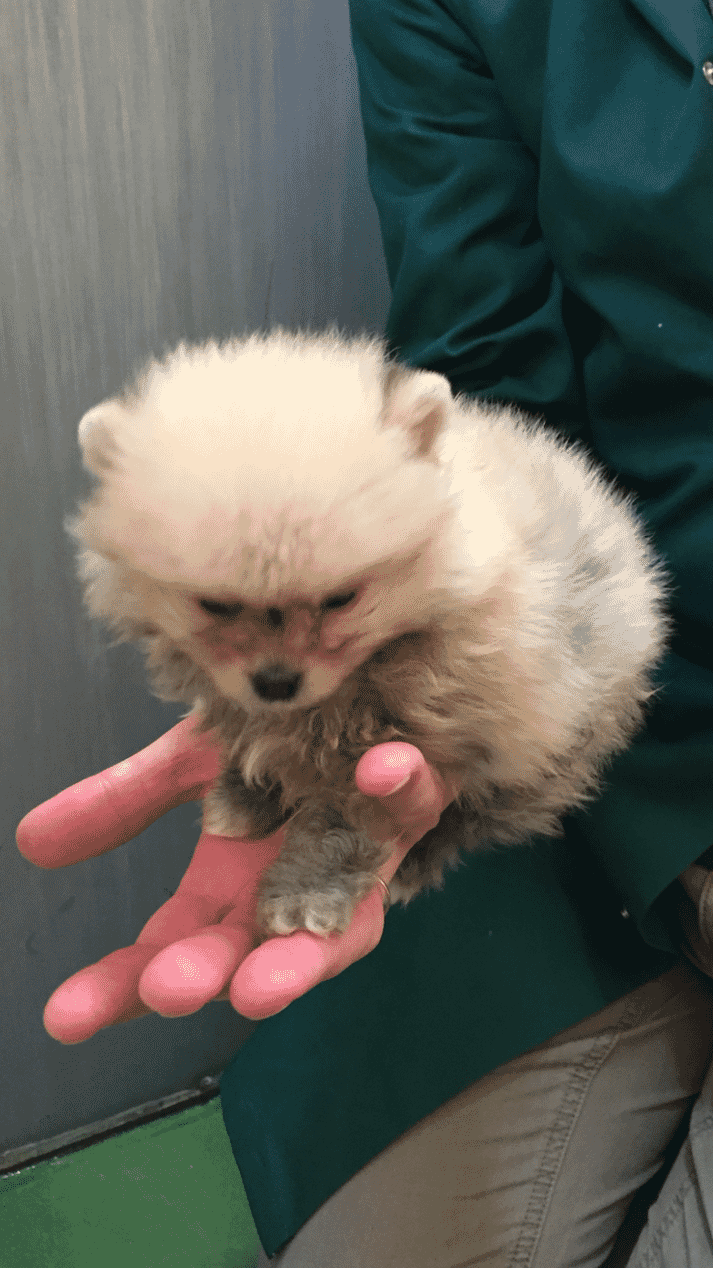 Since January 2012, the City of London's Animal Health and Welfare Services team has seen a 400 percent rise in the reporting and investigation of illegally imported animals into Greater London – most of which are puppies from Eastern Europe. The illegal puppy trade took off as a consequence of the UK rules on the movement of dogs, cats and ferrets being harmonised with those of the European Union. This meant that from January 2012, a puppy could have a microchip implanted and be vaccinated against rabies at the age of 12 weeks; then, after a 21-day wait, the puppy could be moved to the UK at the age of 15 weeks. Unfortunately, puppies will have lost their commercial value by 15 weeks – puppy owners typically want to purchase their new family addition as an 8-week-old puppy. This is where the fraud begins, with many importers misrepresenting younger puppies as being older than the 15- week threshold.
A classic case that highlights this problem was investigated in June 2017. The Metropolitan Police discovered four French bulldog puppies and two pug puppies in a rented lockup garage with no natural light, food, bedding or water. The animals were taken into possession under the Animal Welfare Act 2006. The City of London carried out a joint investigation with the police and uncovered that the puppies were from Romania and all had passports showing they were over 18 weeks of age, but two vets aged them at under 12 weeks. They had been transported for 48 hours across Europe before being left in the lock-up. The puppies were advertised for sale on a popular website.
As the dates of birth in the passport were considered false, the puppies were placed in quarantine where they were vaccinated against rabies and completed their 21-day wait to be Pet Passport-compliant. When the case came to court the importer of the puppies pleaded guilty of all counts, and on sentencing he was banned from keeping or selling animals for 5 years, and ordered to pay a substantial fine and costs.
What if these puppies had not been discovered by the police? They might well have been purchased by a member of public who was completely unaware of the puppies' background and quarantine history and had not done enough research to uncover deception. The newly purchased family pet would have been taken for a vet check or vaccination after purchase. Would you have spotted that the age of the puppy on clinical examination did not match the age of the puppy as stated in the passport?
The documents accompanying these puppies can be wrong for various reasons. Ask yourself: do you think you have seen a puppy in your surgery that has raised suspicion? Have you reported it? Do you know how and to whom you should report it?
The most common reason for a vet to report a suspect illegal landing is because the puppy on examination does not meet the details entered in the passport. Usually, this is a falsely stated date of birth. Other problems have been found; the list is extensive and has included, for example: passports with crossings out, alterations and even amendments using Tipp-Ex; microchips implanted in the puppy that do not match the passport information; the use of photocopied rabies stickers; dates of birth in the passport not matching those in an accompanying vaccination certificate; and puppies with foreign microchips but no passport or entry documents.
If you are suspicious of the source of a dog, puppy, or kitten in your surgery, what should you do? Do you have a duty to report it or should client confidentially be given preference? Section 14 of the RCVS manual covers this topic and the following can be found in section 14.6:
Disclosing to the authorities
"In circumstances where the client has not given permission for disclosure and the veterinary surgeon or veterinary nurse considers that animal welfare or the public interest is compromised, client confidentiality may be breached and appropriate information reported to the relevant authorities. Some examples may include situations where an animal shows signs of abuse; where a dangerous dog poses a risk to safety; where child or domestic abuse is suspected; where there is some other significant threat to public health or safety or to the health or safety of an individual; or where the information is likely to help in the prevention, detection or prosecution of a crime."
The illegal importation of a puppy into the UK is a criminal offence and there are certainly both animal and public health consequences should a dog, cat or ferret enter the UK and not be complaint with the legislation. If you have a concern then it should be reported to your local Trading Standards Office, who will investigate the case and detain the puppy in quarantine if required. To find your local office, use the postcode search on the Government website (www.gov.uk/find-local-trading-standards-office).