Fulfilling the growing demand for raw pet food
Craig Taylor, MD of Natures Menu, tells us about the journey of the company, which has expanded dramatically over the last five years
How has Natures Menu developed since its conception?
The business was originally called Anglian Meat Products and was started by my father in 1981, when he saw just how much poultry was being discarded by the industry. He started mincing, grinding and freezing the product and selling it on to local dog and cat breeders. Breeders were soon asking about other meats, which led to more diversity in product and the business was born. The original minced chicken product is still one of our top five highest-selling products.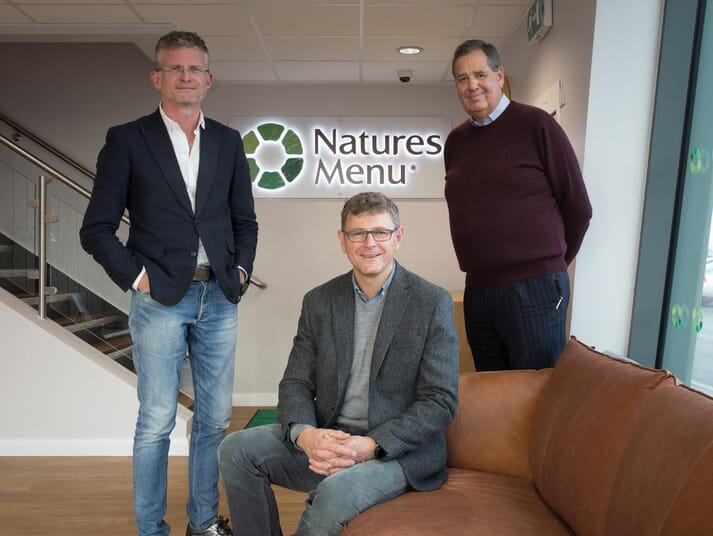 The major changes have come during the last five years, as the demand for natural pet foods increased. We have tripled our turnover during that time and now have an even more diverse range of products, including freeze-dried raw foods, which is a first for Europe.
Natures Menu has also invested heavily in CPD for vets and nurses. We have been inundated with requests because practices have so many customers wanting to know more about natural foods. Our team provides both technical and nutritional support to practice staff.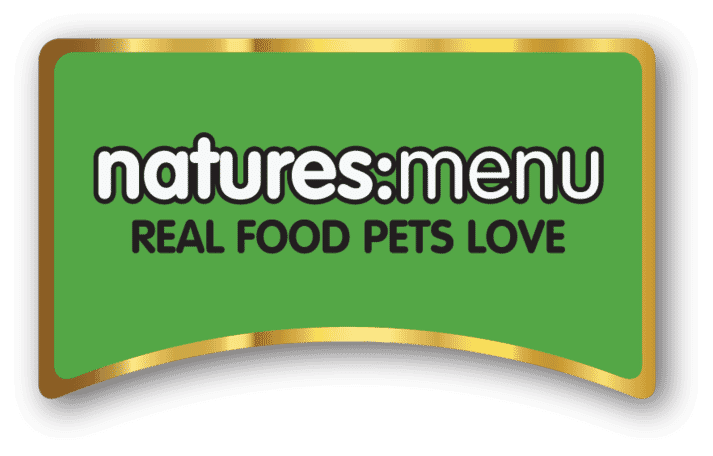 The journey over the last 35 years has culminated in our move to the new top of the line site in Snetterton. Natures Menu is the pioneer for this segment of the industry. We are now the largest raw pet food company in the world, processing and preparing a range of formulated products, all from this site.
What obstacles have you had to overcome to get to this point?
The DNA of British pet food has been meat and biscuit for a long time. Due to the lack of change (which is key when ensuring your pet gains as many nutritional benefits as possible), we are now looking at 10 percent of pets being physically unable to move to a different diet. Bodies become aligned to one type of food if they are fed the same every day, and the animals' health can suffer because of this.
Pet owners are often too scared to change the diets and frequently opt for the mantra of "stick with what you know", only they do not always know what ingredients are going into these meals. Natures Menu clearly labels the ingredients in all our products, so that consumers know exactly what their pet is eating.
Research has shown that a staggering number of people feed their pets butcher offcuts and this is a key concern; this meat is not being tested or packaged properly, plus it is not controlled by Defra or the FSA. It is alarming that so many owners are sourcing their raw pet food from butchers, supermarkets and market stalls.
We are here to drive natural pet foods for the benefit of pets. There will always be both positive and negative sides to the debate on raw food diets, but science is now helping to develop the understanding of what has been a controversial topic.
Raw pet foods are here to stay but will continue to be challenged by the professional veterinary industry and general science to ask how we can make sure consumers use raw in a safe environment. Is it our place to promote home safety? Yes. Will the natural pet food industry continue to grow despite the ongoing debate? Absolutely.
What do you put this growth down to?
It is down to the complete change of perception on raw feeding. Vets and consumers have a real hunger to learn more about natural pet foods and this has ultimately led to major growth in the market.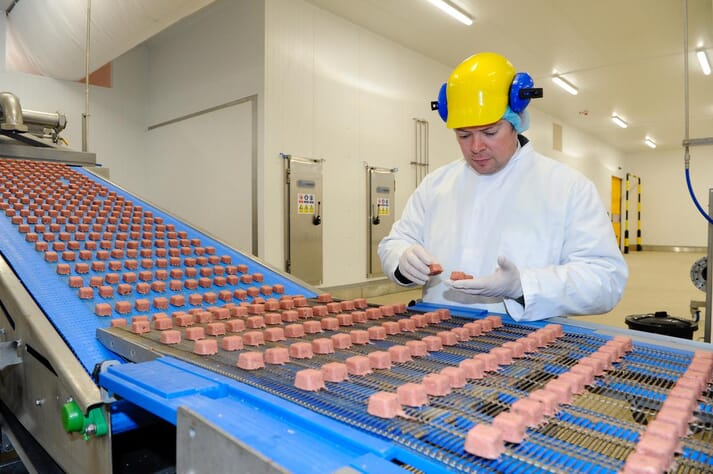 Five years ago, there were 14 registered raw pet food producers in the UK. Today there are 96. The industry ships 500 tonnes of raw food to market a week, and it has become a significant part of the pet food world. Raw is a separate category in stores worldwide now. It is nice to see the industry mature into a credible and managed sector, adopting good practice guidelines. It is very important that products are retailed professionally and safely.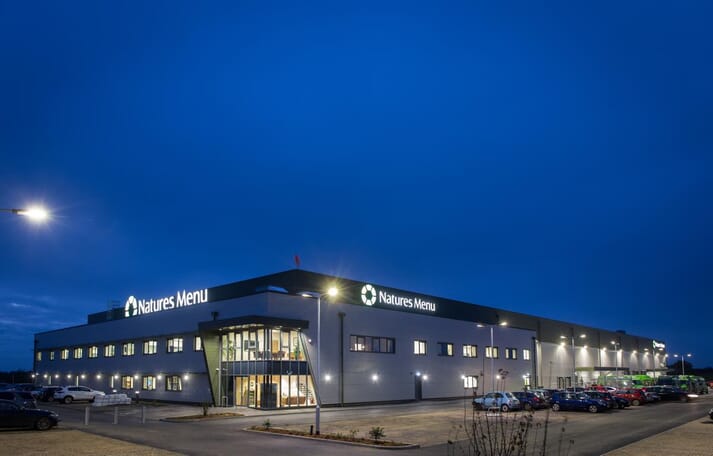 What are the benefits of moving to the new site?
For one, Natures Menu is the new signpost for the Norfolk gateway. It is sad in Norfolk that other large established companies have gone; we want to show that businesses can thrive here. The location is logistically excellent and brings production, processing and delivery all under one roof. We can ship 1,000 to 2,000 orders per day via the 70 delivery vans.
The move has also allowed us to tap into another layer of quality people from both Norfolk and Cambridgeshire. Five years ago, we had 74 employees and today we have 221. It is very important that we invest in growing the team as the business is the people.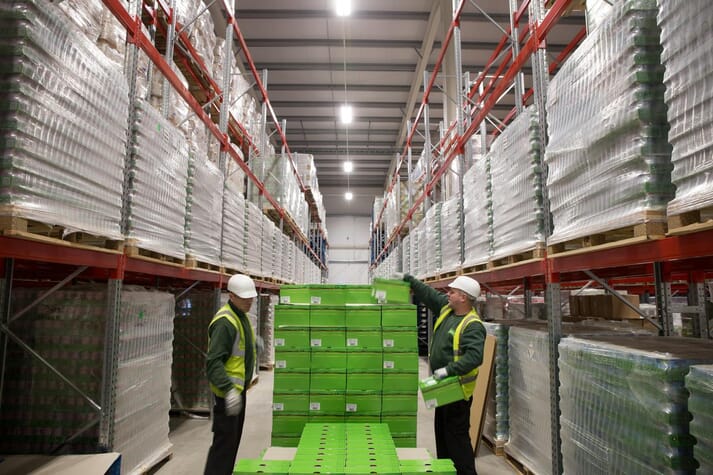 What does the future hold for Natures Menu?
Our aim is for Natures Menu to continue to be leaders in the industry and to double our turnover in the next five years. We will continue to educate vets and nurses through our CPD, which will ultimately increase consumer knowledge, and show that pets thrive and are healthier if you feed them good quality products. We will also be taking the CPD to universities, so those just starting out in their career in the veterinary industry will do so armed with all the facts on raw feeding.