Hipra launches the new single-dose presentation of Eravac vaccine for pet rabbits
HIPRA is launching the new single dose presentation of ERAVAC, the first monovalent vaccine to be registered in Europe for the prevention of rabbit haemorrhagic disease type 2 (RHD-2) for pet rabbits.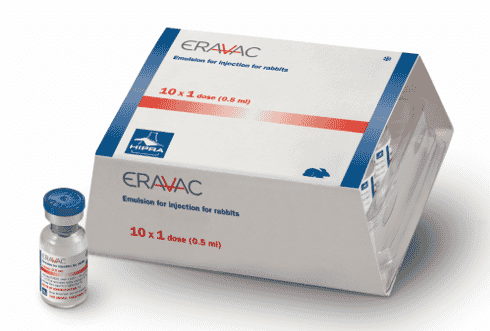 This single-dose presentation has been authorised by the European Medicines Agency (EMA) with pet rabbits included in the indications as a target species.
ERAVAC is an injectable emulsion ready for administration without the need for reconstitution beforehand. Containing 10 vials with individual doses, the new presentation is becoming the choice for active immunisation of pet rabbits from 30 days of age.
With these variations, HIPRA reaffirms its commitment to the prevention of RHD-2 and demonstrates its support for the companion animal sector.
HIPRA will be present at the London Vet Show conference which is being held in London on 15 and 16 November 2018.