Inspire belonging with your employer brand
Do you have a great workplace that is struggling to get noticed? Building your employer reputation by sharing authentic insights into your workplace culture will help you stand out amidst the flock
What is my employer brand? Your employer brand is your reputation as an employer. Whether you have taken the time to unearth yours or not, you have one. People talk and share their workplace experiences. Students leave permanent reviews on university databases, friends compare placements and employee experiences, and social media digitally connects everyone.
Why should I care?
The 11 to 13 percent shortage of veterinary talent (Connell et al., 2020) makes competing for attracting talent fierce. If you are like most, you do this reactively when you have a vacancy to fill. You use your preferred "clone", archaic, service provider that makes recruiting talent a lottery, expensive and stressful. You know your beautifully worded advert that you slaved over is about to be lost in a sea of 430 other vet and nurse UK job adverts (figure from early April 2021). Your chances of standing out are slim.
Take back control
The internet and word of mouth is how 56 percent of vets find their roles (Weller et al., 2019) and everyone wants the right fit. Act on this evidence and pivot your strategy by marketing genuine insights that raise your visibility and make it easier for the digitally connected talent to find you. Proactively marketing your culture by shining a light on your employee experiences allows you to stand out and excite onlooking talent who are currently overwhelmed with generic adverts.

Be part of the solution
The disengagement of our teams that drives the workforce sustainability crisis within our profession is our collective greatest challenge. Laissez-faire, fixed- "this is the way we have always done it"-mindset leadership has been route one to disengage, demotivate and compromise the well-being of our teams. By sharing your workplace insights, you help raise cultural awareness, inspire more mindful leadership in others and help accelerate positive cultural change.
Be that leader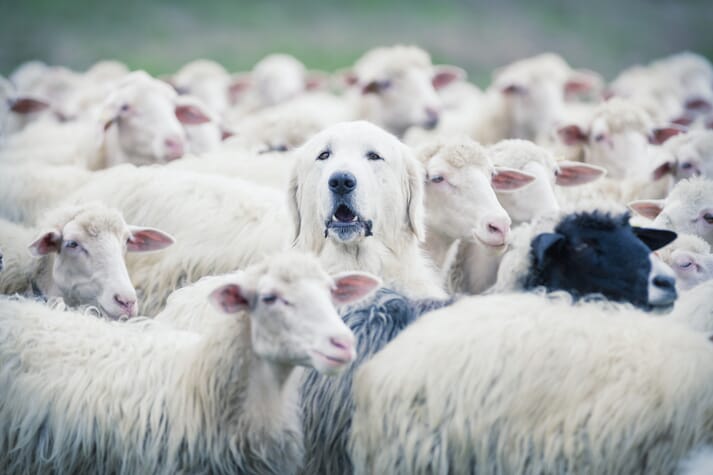 A leader's role is to intentionally serve the needs of their people and support them in reaching their potential. This is good for team morale, well-being and your bottom line. The ensuing engagement, commitment and loyalty of your team drives the success of your business. In a world where only 12 percent of employees trust what employers say about themselves (Weber Shandwick and KRC Research, 2018), your people are your ambassadors, your employer reputation and your number one stakeholder.
Show you care and ask what your people think
You cannot market what you do not measure. Anonymous employee surveys provide an easy way to measure team engagement and learn what your people think of your leadership and culture. Showing this desire to listen and an intention to improve is a powerful way to role model the humility and vulnerability integral to the growth mindset of a leader.
Unearth what unites your team
To explore your employer brand now, sit down with your team. Acknowledge and, if necessary, explore highlighted weaknesses. Asking for suggestions of how you can improve is a great way for top-down to meet bottom-up leadership. It also breaks down interpersonal barriers essential for creating a psychological safe culture. Celebrate feedback championing your leadership and cultural strengths. Invite people to tell their story that demonstrates what your workplace does that best reflects your culture. Analyse these to distil and extract the behaviours, beliefs, values and purpose that are core to your employer brand. Be careful not to make this too aspirational or risk creating a credibility-gap should your reputation be exposed.
Marketing time. Share the narrative
Put yourself in the shoes of a future hire and excite their interest with stories that convey what is unique about your culture. Use community platforms, professional social networks and social media to share your employee experiences. Business websites can be used but are digital islands and are the wrong place to engage your future talent. Ask your team to author content if they are inclined. Show you value their support by offering them time off clinics. A great team is the number one reason why vets stay in their role (Weller et al., 2019) so a proud and loyal team would be eager to help you attract great people. Maximise employee advocacy by asking them to share the content on their social media to turbo charge your credibility as an employer. Stories with pictures showing the camaraderie and a more human side of your workplace offers powerful copy. For example, a charitable community project, promote your green initiatives or show how you use flexible working to create a family friendly workplace. Be creative. The list is endless.
Your mission, regardless of your recruitment status, is to forge relationships by sparking curiosity to inspire belonging to build your own pipeline of value-aligned talent. Use this powerful, transparent, more empathetic approach to modernise your recruitment strategy and start empowering yourself to better control the success of your business.