Latest advice for farm vets on how their farm clients can protect their herds from TB
With the highest cattle TB prevalence in Europe, Defra are funding a new initiative to enhance the TB knowledge of practising vets. APHA's Jo Wheeler introduces a new series of workshops designed to give TB OVs the tools to advise their farm clients on how to protect their herds.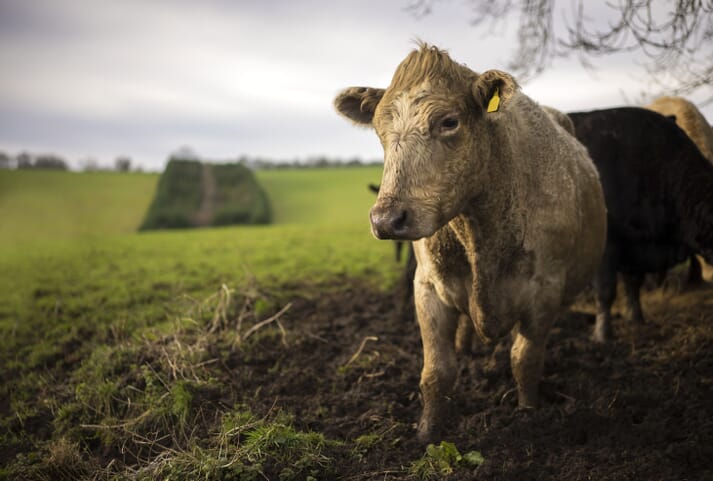 Improve International and APHA (Animal and Plant Health Agency) have collaborated to produce a number of Bovine TB workshops focussing on where to find TB data, how to interpret it and what practical steps farmers can take to reduce their herd's risks of becoming or remaining infected. There will be five workshops over the winter, funded by Defra, for English TB OVs. Tutors will be APHA TB Epidemiologist Jo Wheeler and Cattle Practitioner James Russell. Registration will open on the 19th September. Read on to find out more about this novel approach.
One of the best ways to involve and motivate both farmers and their private vets is to provide them with as much information about bovine TB on their farm and in their local area as possible. To this end, we are organising 5 OV (Official Veterinarian) Bovine TB Workshops around the country to demonstrate and explain the tools and information available. These events will be held at local Agricultural Colleges in Devon, Hampshire, Gloucestershire, Shropshire and Cheshire. The workshops will be accredited by ESVPS and will provide the knowledge for OVs to become the TB Farm Advisor for their Practice. This will enable participating OVs to demonstrate their additional expertise to farming clients when giving bespoke tailored TB advice. 
The workshops will spend the morning explaining how to interpret the new Farm Level Data Packages which will be sent to cattle herds experiencing new TB breakdowns in the High Risk and Edge Areas from 1st October 2016. These packages contain information on the movement and TB testing history of that farm for the previous 5 and 10 years respectively. They also provide a map of the local area showing recent TB incidents including the genotype data for any identified strains of Mycobacterium bovis, the causative organism of bovine TB.
By combining the information from the Data Packages with knowledge of the wider area from the Annual Surveillance Reports (published by APHA), ibTB (a web based TB mapping tool) and biosecurity best practice; TB Support OVs will be able to give farmer clients the best available advice to reduce the likelihood of TB affecting their cattle herds.
The afternoon session of the course will cover biosecurity check lists involving a field audit of the agricultural college's own farm yard and buildings. We are developing an interactive mobile phone App for collecting data and producing a professional report on the risks identified during these visits. 
The biosecurity package will tie in with the new CHeCS (Cattle Health Certification Standards) requirements for their TB health scheme which is due to be launched in October.
Bovine TB has been described as the biggest disease issue facing cattle farmers in England at the present time. In response to this concern, Defra (Department of the Environment, Food and Rural Affairs) produced "The Strategy for achieving Officially Bovine Tuberculosis Free status for England" in April 2014. This document gave a target timeline of 25 years to complete the TB eradication strategy. 
The strategy itself is comprehensive and adaptive, responding to veterinary evidence based risk analysis. It will be achieved in stages and is dependent on partnership working with the farming and food industries, the veterinary profession, local authorities, wildlife interest groups and other stakeholders.
One of the first actions was to divide the country into different TB risk areas – the High Risk Area (HRA), Low Risk Area (LRA) and the Edge Area (Edge) which acts as a buffer zone. In this way it has been possible to introduce different control measures to deal with the different drivers of infection in each zone. Broadly speaking, the main drivers of disease transmission in the HRA are cattle movements and contiguous cattle contact, residual infection in herds where testing has not managed to clear the infection and badger-related transmission. In the LRA, cattle themselves are the main source of infection usually as purchased animals from the HRA.
The map above gives further information on the different policies that have been introduced.
We hope that this opportunity to enhance TB knowledge and therefore farm level advice, will be warmly greeted by OVs across the country, but especially in those areas that are most affected by TB breakdowns. In addition, these workshops will count as official CPD as recognised by the RCVS.