Let's protect our golden oldies this winter!
Agria is hosting an "age amnesty" to encourage those looking for a new pet to adopt an older animal
This time of year remains as popular as ever for buying pets, despite popular campaigns which continue to explain that pet ownership is for life and a pet shouldn't be bought or adopted without careful consideration.
Agria takes this very seriously and is hosting an age amnesty, from 1 December 2018 to 31 January 2019, to encourage pet owners, both new and experienced, to consider adopting an older pet with the reassurance that they will be insured for vet's fees into old age. It is also an opportunity for those owners with an older aged pet to get a lifetime pet insurance quote when they may have been refused it in the past due to age restrictions from other insurers.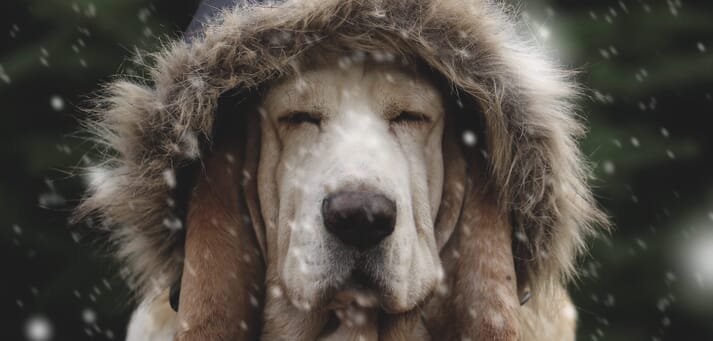 A significant problem with treating older pets not covered by insurance is the limitations this can place on treatment options that can be offered. Yet, due to the age cap most insurers place on new pet policies, once an animal has reached a certain age, it becomes very difficult to obtain insurance for them – often at a time when they are likely to need it the most.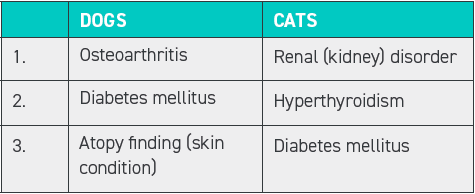 Just like us humans, animals can suffer from certain illnesses and diseases associated with old age (Table 1). These can be very costly to treat and animals don't have "free at the point of delivery" healthcare like we do with the NHS to support them through their later years.

This winter, Age Amnesty sees Agria lifting the usual age barrier to give owners a great opportunity to obtain lifetime cover for their older pets and benefit from the long-term peace of mind this provides. And as a vet, an insured animal gives you greater freedom to create a treatment plan that is developed for the best outcome, without price becoming such a barrier to care.
Age Amnesty will run from 1 December 2018 to 31 January 2019 inclusive, so make sure you let your clients know in plenty of time for them to get their quote by calling 03330 308382 or visiting the Agria website here. For further details, get in touch with your Agria Business Development Manager. The offer is only valid during the dates specified. Terms and conditions apply.