Life as Agria's Vet Lead
Agria's Vet Lead, Robin Hargreaves, talks about his role with the pet insurer
Robin Hargreaves, MRCVS, began working with Agria Pet Insurance in an advisory role back in 2017. Having been with the specialist pet insurance provider for almost two years, how does he find working as Agria's Vet Lead alongside his busy full-time role as vet and director of Stanley House Veterinary Group in Lancashire? And what does he think of Agria's Age Amnesty campaign coming up next month?
Tell us about yourself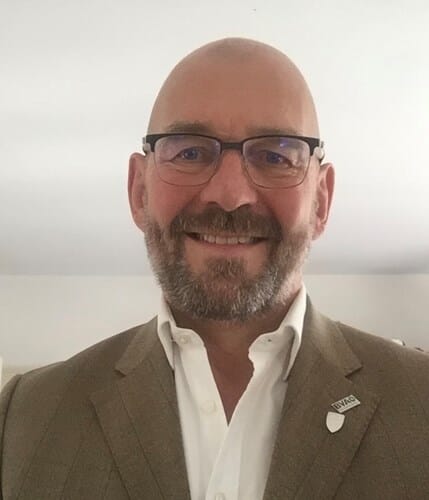 I was born into the farming community in the Yorkshire Dales. I spent a lot of time with farm animals growing up, which led me to qualify as a vet in 1985. After working at two smaller practices, I then joined my current practice, based in Colne, Lancashire. We have 18 vets and a large, varied client base with everything from small animals to equine and farm stock.

In 2013 to 2014 I was President of the British Veterinary Association. I'm also a past president of the Lancashire Veterinary Association and have previously represented Mind Matters, an RCVS initiative developed to improve the mental health and well-being of those working in the veterinary sector.
Why did you choose to work with Agria?
Agria wanted me to join them so they could expand their learning about the profession, with me – and my frank opinions and honest advice – acting as a bridge between vet and insurer. This was a good fit; I always want the ability to speak freely on veterinary issues, even if what I'm saying isn't what people want to hear.
Agria is also known for being straight, open and prepared to ask the tough questions needed to really "get" the vet industry. They operate in the same way that I operate my practice, so I was, and am, confident that the senior management team shares my values.
Do you enjoy your role with Agria?
I really love it. The enthusiasm of the staff is incredible, and so one of the best aspects for me is going in to train teams and teach them even more about what goes on in practice. Then attending vet events gives me the chance to help the veterinary profession understand what's happening with insurance, talking candidly and openly, with no agenda.

Our relationship isn't about maximising profits; Agria is an animal-welfare focused business with an accessible and affordable product. Like mine, their focus is how they can achieve the very best for the animal and their owner. Of course, most of my time is still spent at my practice, but advising Agria gives me the unique opportunity to use my knowledge to do something hugely positive for both vets and pet insurance.
Your team also works with Agria as a practice partner - how do they find that?
When the regulatory changes came in, Agria's approach to this new environment was very clear and made it the easiest to stay within the rules. What's crucial for us is that giving our clients 5 Weeks Free insurance is straightforward and doesn't cause any extra work. It's just simple and it works.
The fact that all insurance from Agria is lifetime is essential to us. Too many times we've had clients in who thought they were insured but their limits had been reached – and that's a very hard realisation for an owner that doesn't have the money to pay for the treatment their pet needs.
October sees the return of Agria's Age Amnesty Campaign. What are your thoughts on this?
Insuring older animals is really helpful in encouraging people to adopt older animals, and this about those pets that have never had a policy before. People taking on a mature animal need the same reassurance as owners that have had their pets since puppies or kittens. This opportunity to give them the same type of lifetime cover is very valuable
We all know that it's later in life when things start to go wrong, so it's great to be able to be able to let clients know that they can insure against the cost of treating age-related issues.

Age Amnesty runs from 1 October to 30 November 2019. Find out how Agria Pet Insurance supports veterinary practices here or call 03330 30 83 90