Sponsor message

28 September – 2 October 2020
We've adapted to help you continue learning safely!
Opportunities and threats for equine welfare
Brexit could affect all aspects of political and societal life in the UK, but what will it mean for equine welfare? World Horse Welfare Chief Executive, Roly Owers, considers the potential opportunities and threats.
When we talk about Brexit in any sense, whether regarding animal welfare, trade, or the economy, the overwhelming feeling is one of uncertainty. While we can speculate on what may or may not happen, recent events go some way to helping form a prediction of how things may pan out over the next two years.
Most recently, we saw the vote in the House of Commons not to uphold Article 13 of the Lisbon Treaty (EU protocol on animal sentience). This was a disappointing move. Animals are not commodities, they are sentient beings. The real value of Article 13 is that it commits the Commission and the Member States to pay full regard to animals as sentient beings across many policies, not just animal welfare.
This vote does not stand alone and was followed up with a ministerial statement from Michael Gove:
"It has been suggested that the vote last week on New Clause 30 of the EU Withdrawal Bill somehow signalled a weakening in the protection of animals - that is wrong. Voting against the amendment was not a vote against the idea that animals are sentient and feel pain - that is a misconception… The current EU instrument – Article 13 – has not delivered the progress we want to see. It does not have direct effect in law – in practice its effect is very unclear and it has failed to prevent practices across the EU which are cruel and painful to animals."
The statement does go some way to reassure, but the proof of the pudding will be in seeing how the government plans to ensure that paying full regard to the welfare requirements of animals is enshrined in both current and future UK legislation and policies.
We want to see the UK continue to be a world leader in animal welfare after we leave the EU. We were encouraged by the recent announcements that mandatory CCTV would be introduced in all slaughterhouses in England and of longer sentences for animal welfare offences. Both are positive steps, and a sign that our government is committed to protecting animal welfare. Accountability and transparency are essential if use of the slaughterhouse is to remain an option for horse owners – especially for those who cannot afford the high price of euthanasia.
Movement of horses
Perhaps the most impactful aspect of any Brexit deal for equine welfare is the movement of horses across borders – both into and out of the UK. For us to fully understand the reality of this situation, the UK must have a robust equine identification and traceability system that is compatible with any systems already used in the UK, its devolved administrations, and in the EU. Being able to identify and trace any horse in the UK and across the EU is something we should strive for; it is vital for the ongoing protection of welfare and potentially biosecurity.
The UK government is taking the first steps towards ensuring equines and their registered owners or keepers are traceable by implementing the EU's equine identification regulations and re-introducing a central equine database.
For this to be effective, World Horse Welfare, along with the Equine Sector Council, believe that all equines need to be retrospectively microchipped and the law backed up with enforceable civil sanctions to ensure owners notify passport-issuing organisations of any change (such as death or transfer of ownership). This will mean all equines can be traced back to the person responsible for their welfare and will have numerous benefits, including the ability to hold the right person to account in the event of abandonment or neglect.
To trace the movement of horses and enable effective disease control, equine premises should be registered and there should be a centralised system recording certain movements of equids. It is encouraging that registration of premises is to be required in the EU (although the details have yet to be thrashed out) and we hope that the UK will continue to work with the EU to ensure alignment on these policies. Equine traceability across the UK and EU would address many of the concerns and opportunities around Brexit, including the need for enhanced checks at our borders.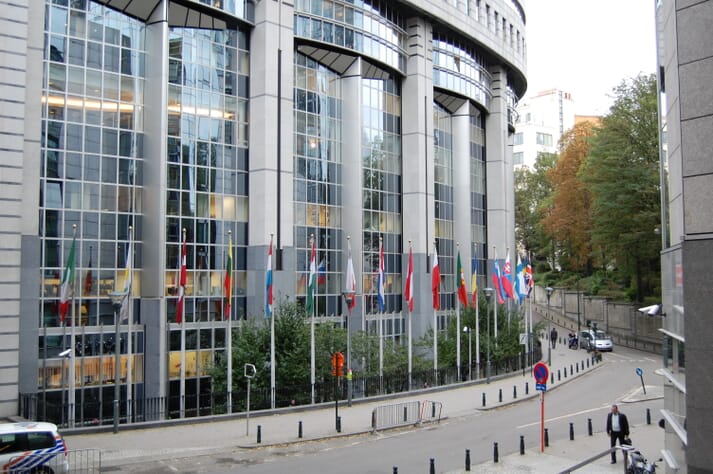 Border checks
Until we have traceability, Brexit presents us with an important opportunity to introduce and enforce more checks at our borders, for horses both leaving and entering the UK. Currently under the EU internal market arrangements, checks can only be made on horses at ports if there is a valid reason, rather than as a matter of course or as regular spot checks. Many horses enter and leave UK ports every year whether for competition, breeding or sale purposes, but we have strong evidence to suggest there are just as many non-compliant movements, and we now have an excellent opportunity to address these.
Increased checks would provide a much clearer insight and understanding of why horses are being moved, where they are being moved to, and what types of horses are coming and going. Several factors would need to be taken into consideration for the practical application of increased checks to be successful. Thorough checks would significantly increase the amount of time taken to pass through ports and there is a risk of equines (and other animals) being kept waiting in queues. Any equine travelling outside the UK may already have endured a long trip to reach the port and may have a lengthy onward journey; adding further to this transport time could be detrimental to their welfare.

Suggestions to reduce welfare implications for livestock have been made, such as sending livestock transporters to the front of the queue, or for transporters to book time slots for inspections, but these may not be plausible due to the volume of traffic and could depend on the numbers of transporters passing through at any one time. Additional port staff would need to be in place as well as clear guidelines on the process to limit waiting time and ensure that checks are carried out as efficiently as possible.
Sponsored content - article continues below
Sponsor message

28 September – 2 October 2020
We've adapted to help you continue learning safely. Organised by Improve International and in association with APHA.
Watch live or catch up later
Access the lectures wherever you are
25 CPD hours, with 30 lectures, 3 workshops and live Q & A sessions
3 streams – one stream running every day – Small Animal, Farm Animal or Equine
Book now
Brexit undoubtedly presents a real opportunity for the UK to become a world leader in animal welfare, unfettered by the EU's internal market restrictions. It is vital that in agreeing what aspects of EU legislation we maintain, we uphold animal welfare as a key priority.