Q&A with David Chamberlain – States Veterinary Officer, Bailiwick of Guernsey
A new column for Official Vet Magazine profiles OVs in practice. We start with the only OV on the island of Guernsey, who talks to Ellen Hardy about cat flaps, Guernsey cattle and Brexit challenges.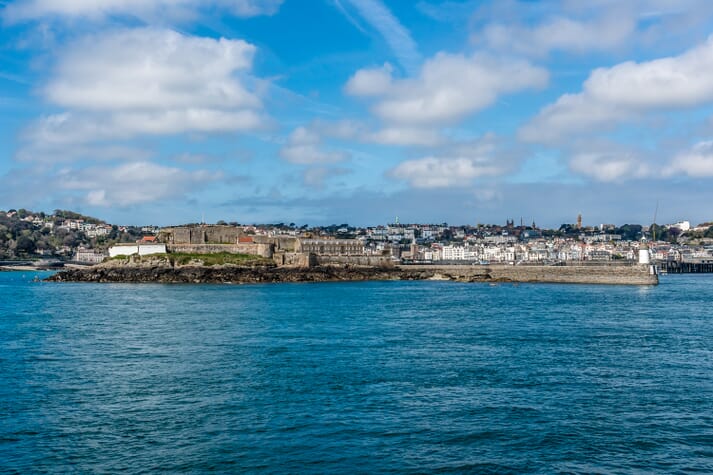 You're not originally from Guernsey. What brought you to the island?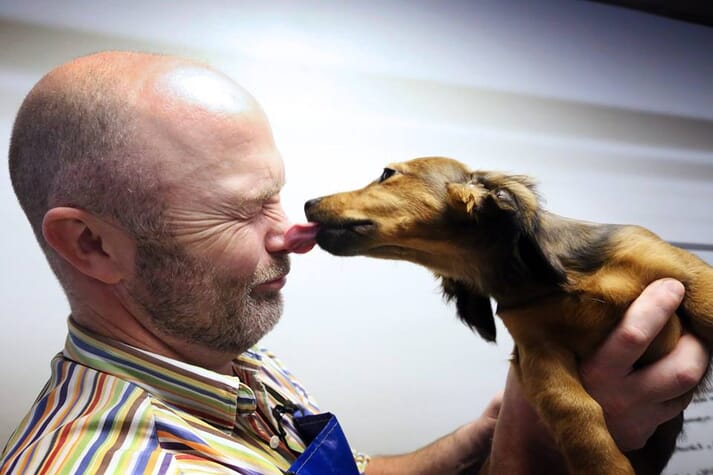 As a student, I sort of fell in love with the environment. I'm a great fan of the sea and watersports, and just stupid things like the combination of cliffs and pine trees – it's sort of got a Greek feel about it I suppose. As soon as I'd had my results on a Friday [from the Royal College of Veterinary Surgeons], I was out here working on the Monday. If you look in the Royal College register, my name appears as being registered in October 1987 – it looks like I failed my exams and had to do retakes but in truth I was out here working. When I finished my locum I went back to London to hold up my hand and swear. I then came back to the island as a full-time assistant at the practice, then I became a partner. I was at that practice for 29 years and three months.
Do you consider yourself naturalised?
I think it's fair to say most Guernsey people don't consider anyone not born here a native and you do get strange comments like "You're not actually from Guernsey until your family's been here for 200 years", so I think I've got a bit of time to go on that one.
After 29 years, you became the island's States Veterinary Officer. How did this role come about?
At the end of the 1990s I put an application in for a patent to combine a microchip scanner with a cat flap. It went into production and ultimately I ended up leaving general practice – we had a business knocking out 10,000 of these a month from little old Guernsey. We eventually caught the attention of the world's largest pet-accessory manufacturer [Radio Systems Corporation], who came in and bought up our intellectual property. I then became a consultant for the company that bought us. While we were going on and developing other products like Halo and the Scanner Angel, a job became available for the States Veterinary Officer which was part time, so I applied and I got the job. Guernsey has had States Veterinary Officers in the past, but historically they've always been attached to a private veterinary practice. This time the government was anticipating potential conflicts of interest, particularly as we had some new animal-welfare legislation coming out, and as I was not involved in clinical practice at the time it was very fortuitous.
What's unique about being an OV on Guernsey?
The biggest issue we have to deal with is around our very iconic Guernsey breed of dairy cattle. Compare them to Jerseys: there are 5 million registered breeding Jerseys worldwide, and the island of Jersey only has 7,000 or 8,000 cows there. But there are no more than 35,000 registered breeding Guernseys worldwide, and on Guernsey we have about 3,000 of those animals. The reason they're not popular is they're seen as a breed with fertility issues, which is down to the way that particularly North Americans have bred them for a particular type of showy animal. It looks great, but guess what – you can't get it pregnant. So we are trying to work with a number of universities to extend the genetic diversity of the breed locally. We probably have higher-quality cattle – and in particular higher-quality bulls – in our little AI centre than any other Guernseys in the world.
However, we do have a problem. We used to be able to export our semen to the UK, and from the UK it would be exported all over the place, but we don't have a European certified AI collection centre so we can no longer export semen. We don't have a centre vet, and we don't have a private vet, and we can't justify the expense – we're a small jurisdiction having to manage these massive obligations of Europeans directives and regulations, and that's where the whole thing falls down. So we have this amazing-quality semen, but it can't leave the island.
We are also deemed as failing to meet some European directive from 1964 which is to do with freedom from TB, EBL and brucellosis. We can't export any live animals to the UK, so I can't even send the bull to the UK for collection, because according to Europe we are to all intents and purposes riddled with TB. Because we haven't followed exactly the testing regime dictated by this directive, we cannot export. I've got breeders all over the world screaming for the stuff, saying, "If you can't get it to me I'm going to change breed," and all I can say is, "Well, sorry."
What particular biosecurity challenges do you face as an island between England and France?
We're always in line, particularly for these vector-type diseases that blow over from the continent – so Schmallenberg, bluetongue, and the other viruses like foot-andmouth disease that spread on thermoclines. They're a complete nightmare. At the moment we are on red alert for BTV serotype 8 which is bouncing around central France. At one point it got as close as 150km away from us. These little mosquito dudes – if it's 15°C or above and the winds doing 9 knots they just blow over, and where they land nobody knows. So we're getting regular updates from Defra, all this information about wind direction from a meteorological algorithm, and we get information from France as well – they've got sentinel herds in Normandy and Brittany that are being very regularly checked.
Will you be able to use your position to try to address some of the island's legislative challenges?
Well, I hope so. It's my understanding that the EU is going to start examining a lot of its animal-health regulations. If the Crown dependencies – Jersey, Guernsey and the Isle of Man – work together in a Three Musketeers-like alliance we carry much more clout and credibility. If Brexit really is Brexit then, for example, there's two repositories of footand-mouth vaccine: one's in Pirbright and the other's in Hanover. We've got to make certain we can get this stuff because I cannot have funeral pyres on Guernsey. If I have a funeral pyre I'd shut the island down, and I can't bury the animals because I'd contaminate our groundwater for generations. We need to vaccinate.
You're coming up to your five-year anniversary as Guernsey's CVO. How will you celebrate?
If I had time and energy, I would go to France. I could use it as an excuse to go and check on the sentinel herds.