The latest on disease risks and animal health policies
Get up to date with the UK's notifiable disease risks and policy changes at the 2019 Official Veterinarian Conference
The Official Veterinarian Conference provides an annual opportunity for OVs to gather and hear from APHA representatives and industry specialists regarding the latest updates on issues that will affect the profession. The 2019 OV Conference is scheduled for the 25 and 26 September, and will once again be held at Alexandra House in Swindon.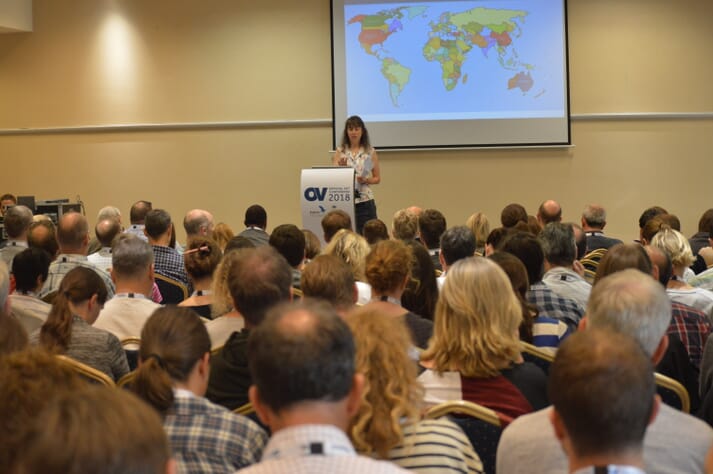 As usual, the conference programme will cover a diverse and fascinating range of subjects across three separate lecture streams (small animal, farm animal and equine), alongside a series of specialist workshops and an exhibition. OVs are able to view the programme ahead of time on the OV Conference website, so they can plan which sessions would be most beneficial for them to attend.
Monitoring notifiable diseases
With notifiable diseases such as African swine fever, avian influenza and equine viral arteritis presenting an increased threat to the UK, it is important to stay informed about the risks and how to monitor them. There will be a number of talks aimed at keeping OVs up to date in this area, including presentations by: Rowena Hansen, an expert on avian diseases; Alistair George, whose insight into how to recognise African swine fever is of particular relevance given the outbreaks in western Europe; and Fleur Whitlock and Andy Paterson, who will take a closer look at equine viral arteritis in light of the recent cases confirmed in Dorset and Devon.
Other talks on the subject of notifiable disease include: "Raw diets: Mycobacterium bovis out-breaks in companion animals" – a report given by Conor O'Halloran on his recent study of TB in cats – and "Bat lyssavirus – what are the risks in GB?" presented by Samantha Holland, APHA Veterinary Advisor at the Veterinary Exotic Notifiable Diseases Unit.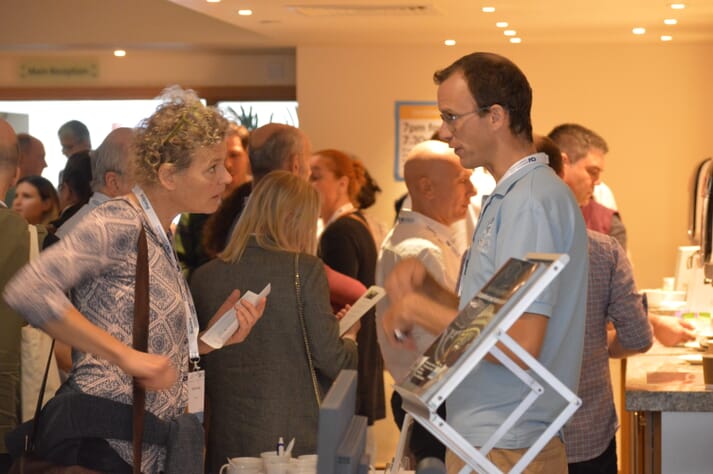 Across the two days, OVs will also hear from speakers in all three lecture streams about various forms of disease control. The small and farm animal streams will include talks that aim to challenge preexisting ideas on biosecurity and raise awareness of different surveillance techniques. The equine lecture stream on the Wednesday will introduce David Bartram from the Newmarket Equine Hospital, who will speak about the supervision of pre-export quarantine units, while Allison Williment and Alana Chapman from World Horse Welfare will give guidance on key advice to share with clients to reduce the risk from equine infectious diseases.
Policy updates
In addition to these disease-focused talks, the conference will host a number of APHA Veterinary Advisors, who will give updates on various topics, including TB policy in England, Scotland and Wales; the role of animal health para-professionals (ATTs and CSOs); and the latest information relating to Brexit.
Although Brexit will no doubt be a subject that is touched upon in many talks and questions during the conference, it is wise for OVs to remain up to date on other issues that may affect imports and exports as well. Talks focusing on illegal imports, microchipping, long distance transport of pets and quarantine/disease testing will give OVs extra knowledge and confidence when carrying out imports and exports, no matter what happens with Great Britain's exit from the EU.
Networking and CPD opportunities
Held once a year, the Official Veterinarian Conference is the only event allowing OVs to meet with colleagues from across the industry to forge new connections and focus their attention on current issues. The flexible programme allows OVs to gain relevant CPD and update their knowledge in their respective areas of expertise, whilst also providing the opportunity to explore other areas that may be of interest. OVs will have plenty of opportunities to engage with a wide range of thought leaders and key decision makers from across the industry to hear about individual cases, discuss unique issues and share personal experiences. The conference has been designed to ensure that OVs are made aware of the key developments relating to their role that have taken place throughout the year.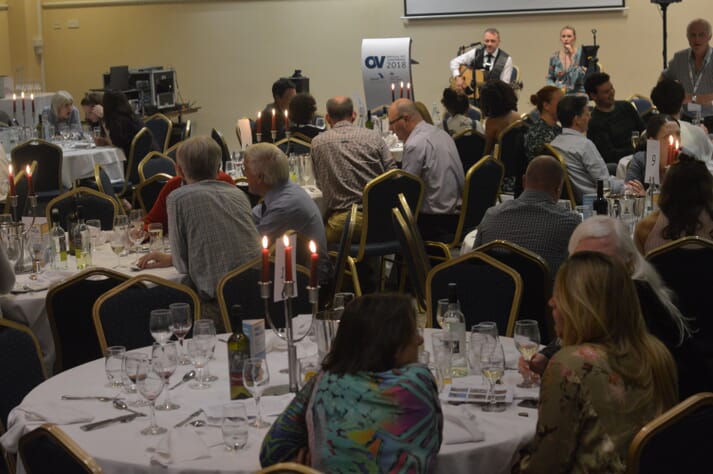 Running alongside the conference programme will be a commercial exhibition of leading veterinary companies showcasing the latest equipment available to the industry. With plenty of time between lectures, OVs will have the chance to get hands-on and have face-to-face discussions with the experts when testing out equipment of interest to them.
To end the first day, there is an informal dinner, which gives delegates a further chance to network with other attendees and speakers outside of the scheduled conference programme. OVs can book a seat at the dinner by selecting the hospitality package when purchasing their ticket, which also includes accommodation and breakfast. The evening is an ideal opportunity for OVs to socialise and catch up with colleagues in a relaxed setting after the first day of the conference.
If you haven't already booked your place at the Official Veterinarian Conference, click here.