Distance
learning
The role of vets in animal charity work
How can veterinary practices work with animal charities to help with the rescue of wildlife and pets?
With more and more wildlife being rescued, the workload of animal charities is on the rise. Many of those involved have to seek veterinary advice before they can consider rehoming a pet or returning an animal to the wild. On a visit to the Grove Lodge Veterinary Group in Worthing, I met with team members from Worthing and District Animal Rescue Service (WADARS) to see how both parties work together.

Grove Lodge has been running for 60 years and the main hospital is supported by a further six branches situated from Brighton to Ferring, with a total of 20 veterinary surgeons making up the team. Two years ago, they became part of Independent Vetcare. This has given the practice the chance to retain its working values and independence while providing them with the corporate support that has allowed them to invest in their long-term future.
Nicola Bromley, Clinical Director of the Grove Lodge Veterinary Group, said, "It was an important decision for us to take. I have been with the practice for 16 years and others even longer. It is about client loyalty and many of our team, including our qualified nursing staff – one of whom has recently celebrated 30 years with us – are able to provide first-class care to all that visit us."
FIGURE 1 The team gather to discuss the day's cases (left to right: Hattie, Cassie, Grace and Nicola)

FIGURE 2 Surgery is performed in one of three operating rooms

FIGURE 3 The team has grown notably since it first opened (left to right: Clare, Elena and Susie)

FIGURE 4 Natalie assists with a Boxer's recovery following surgery

FIGURE 5 Animals that come into the local rescue service are checked at the veterinary practice before being rehomed (left to right: Claire, Nicola and Billy)
Adapting to evolving expectations

Nicola, who qualified in Bristol, has seen a lot of changes with more to come. "It is all about what clients expect and what we as a practice can provide. With the practice expansion, we are able to do more on site at the Worthing Hospital, including an out of hours service. Specialist care is important also – for example, one of our vets is able to deal with heart-related cases and another with orthopaedics. Updating equipment is an ongoing exercise – it's what our clients expect – and a new CT scanner is being installed very soon with a practice refurbishment also planned. It's an exciting time for us all!"

Also there was Billy Elliott, Animal Rescue Officer from WADARS. The service was formed in 1969; the then RSPCA Inspector was moved to another area and one of the Grove Lodge team had a meeting and suggested that Worthing form its own animal rescue organisation, which is now based in Ferring.

Billy said, "Like Grove Lodge, we are in a process of expansion and we have seen our rehoming centre develop. Early in 2019, we are having a new cattery built. We have a site of 15 acres and a total staff of six; it has been a delight to have personally been involved for 20 years."

The charity-practice relationship

All animals that come into WADARS have to be vet checked before they can be rehomed. Billy went on to say, "Our working relationship with Grove Lodge is that they will come out and do their examinations on site. Our survival rate is 70 percent because all cases have been seen by a vet first, even if they go direct to the practice before us."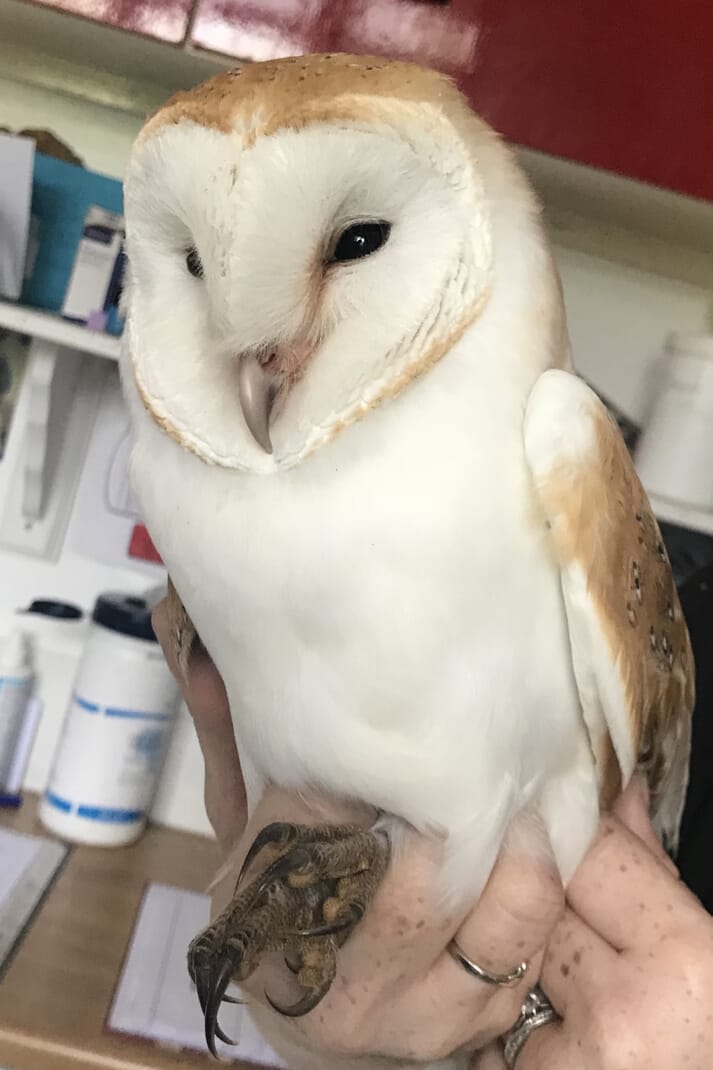 With more wildlife cases now coming on board, things are changing a lot. For example, seagulls are a protected species up to one mile inland, and this year alone so far WADARS has seen over 500 of them. Nicola said, "Any work we do with wildlife is done for free and we have a dedicated wildlife unit here at the practice.
"Today you have seen several hedgehogs. The unit has been here for 13 years now, and it is a place where you can examine and care for them, ready to move them on. We call October our 'Hogtober' awareness month for hedgehogs. Wildlife offers a lot more fresh challenges, which we enjoy."

Regarding pets, these require a different approach. Nicola went on to say, "For example, we may have a situation where a cat was hit by a car and brought in by a member of the public. Sometimes we will be able to trace the owner using the cat's microchip – other times we will not. Major surgical procedures may well be required. This is where things could become very difficult.

We can call the owner (if we have their details) only to find out their pet may not be insured. Major surgery could cost well over £1,000, and as is sometimes the case, the owner cannot afford that money. Hence, the only option is to put the animal to sleep. And we don't want to do that.

"This is where WADARS comes in; we can approach them as a charity and they, with the owner's approval, can take [the pet] under their care and when fully recovered, it will be rehomed to lead a perfectly happy life."

This was endorsed by Billy: "Sometimes, following an accident, ongoing care may be required and by doing this the owner will again not have the worries of finding more funds. The last thing we want to do is to take anyone's pet away from them. A whole package has to be looked at – aftercare, way of life and its future. We can do our home checks and make sure that it will be going to the right home. Grove Lodge also gives us a significant discount on our veterinary care bills which helps us a lot.

"Only the other day we had a cat brought to us that sadly had been shot. Following surgery, one of his legs had to be amputated. Thanks to the veterinary skill at Grove Lodge, he is now well on the way to recovery and a new future with a new owner."

WADARS spends approximately £60,000 a year on veterinary costs – this would be more had they had to pay for their wildlife work, which is provided free. "We have regular fundraising events and again, Grove Lodge supports these. They even had a ball for us several years ago. There are so many charities now that it has become a very competitive market. The local press supports us often and I think about 80 percent of funding comes from legacies where, sadly, it is often too late to say thank you. We would not be here had it not been for Grove Lodge."

The team at Grove Lodge, along with many UK veterinary practices, are prepared to work to help animals in their time of need, including wildlife. Hardly a day goes by when one's attention is not brought to an incident of cruelty and neglect to animals – the dual role of animal charities and veterinary practices working together can only help to reduce this by bringing it to the public's attention.